I'm not a big bread pudding fan.  I'm not a fan of the texture.  I had some old croissants and didn't want to toss them so I decided to make bread pudding out of them.  Wow what a game changer! I also had a bunch of oranges so I added some zest to it and it really added a nice flavor.  In the video I added fresh orange juice, but it didn't give it the flavor like the zest. 
I don't like mine super soggy so I do add a little more croissants then normal and bake it longer too. 
I actually forgot to add the brown sugar mixture on top & rum sauce in the video.  That is another game changer...DON'T FORGET THAT!
I couldn't eat this without ice cream. My favorite all time favorite vanilla ice cream is Farr's Old Fashioned Style.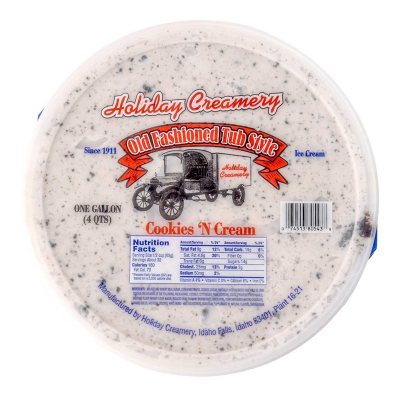 I can only find it at sams club which is kinda a bummer because it literally tastes like home made ice cream.  I actually buy it in a 2 gallon bucket ha ha!  It lasts me a day or so...ha ha jk.
The next time you want bread pudding try it with croissants!  LIFE CHANGING!
Get the recipe here